–SNIP– To illustrate: how could I, as a partisan newspaper editor and staff, guide the opinions and stance of my readers?
– I could ignore a story, which would convey a lack of relevance to the issue: if inquiries were made, I'd note that there are many newsworthy events in our city, nation and world but we have woefully limited space.
– I could kill a story without explanation: it's my prerogative.
– Every story can have an infinite range of headlines and they act as both "eye-hooks" and summaries for readers. I can lead the same story with "Democrats find unity at meeting" or "Democrats struggle with divisive issues": neither is correct or incorrect but they'll attract and affect readers differently, and leave memory traces for later review at the water cooler. It matters little that I, as editor, write almost no stories or that those who pen the stories and headlines often have little contact with each other: essentially all of us, hired by like-minded superiors and continually nurtured and shaped in our makeshift groups, tend to have similar ways of looking at the world. Dissenters get a polite smile but don't last long.
– I could finesse the affect — the emotional underpinning — of a story or headline, thereby managing the emotional response: "Republicans take tough but necessary stand on entitlements" versus "Republicans once again choose to deprive the needy of food".
– I could shift a story's location. It's our job to know which page, what area of a page, what font, what color, etc., attracts a reader's attention. I can move a story from the number one attention-getting spot to a spot in the teens: I have a rough idea about the decrescendo in the number of readers' eyes as they move through the front section of a paper. I know that almost nobody under age 20 will make it to page 12. If I give a cohort of readers 10 minutes to peruse section one, I can pretty much guarantee, through story placement, headline choice, leading paragraphs, buried information, etc., that certain stories and data will be noticed and responded to in particular ways; others will be overlooked or will simply not exist for huge swaths of the population who rely on The Times and its cascade for reliable information.
Read more by J. Paul Masko at AmericanThinker.com
At 7:00pm at the RPMC HQ on 1488 S. 84th St.
St. Rep. Joe Sanfelippo will be stopping by at the beginning of the meeting to address the membership.
RPW State Convention is in 2 weeks. Never been to a state convention? Stop in and find out what a convention is all about. What's great this year is that it is right here in Milwaukee.
America's police have become too militarised
FROM the way police entered the house—helmeted and masked, guns drawn and shields in front, knocking down the door with a battering ram and rushing inside—you might think they were raiding a den of armed criminals. In fact they were looking for $1,000-worth of clothes and electronics allegedly bought with a stolen credit card. They found none of these things, but arrested two people in the house on unrelated charges.
They narrowly avoided tragedy. On hearing intruders break in, the homeowner's son, a disabled ex-serviceman, reached for his (legal) gun. Luckily, he heard the police announce themselves and holstered it; otherwise, "they probably would have shot me," he says. His mother, Sally Prince, says she is now traumatised.
Read more at Economist.com
at the Wauwatosa Victory Center at 2825 N. Mayfair Road. Suite 107
The event begins at 9:30am for some instruction and then we will be going out and doing targeted door knocks for about an hour to an hour and a half. Then we will return to the office for debriefing and snacks.
It is going to very simple for everyone, even if you have never done this before. We are sending out people in teams, pairing the new people with veterans. There are a few short questions to ask to identify potential Walker supporters.
Please let us know you are coming so we can put teams together. Call James Finley, Field Office Director, at 608-333-5589 or Bill Berdan at 414-507-9443.
Be a part of expanding our base and growing the Party. Contact your local field director today!
As part of our commitment to build our Party and steadily prepare for the crucial mid-term elections in 2014, the Republican Party of Wisconsin is now 16 offices strong across the state. Find your local office and get involved today to help spread our message.
See listing at http://www.wisgop.org/field-office/
Republican Party of Milwaukee County
Mail: P.O. Box 14665
Office: 1488 So. 84th St. (Just south of Greenfield Avenue)
West Allis, WI 53214
from 6 - 8pm
presented by Dr. Duke Pesta
Franklin Public Library at 9151 W. Loomis Road in Franklin.
Dr. Pesta is an English professor at UW-Oshkosh and Academic Director at FreedomProject Education. He gives a powerful fact filled presentation that is not to be missed. This is a free event, but we will be having a free will offering.
More details to come.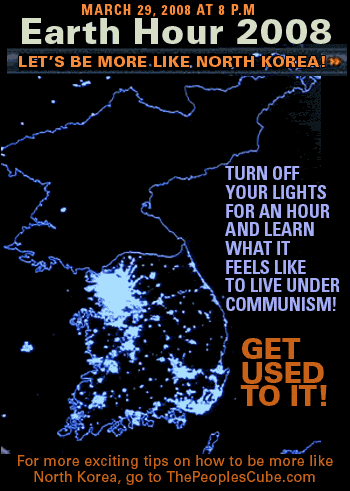 A few years old, but still funny if you're not North Korean, from The People's Cube
Prominent Washington correspondents are accusing President Obama and his aides of knowingly stretching the truth on issues like the so-called women's pay gap just to create controversy and keep issues — and the president — relevant.
Washington Post columnist Ruth Marcus kicked off the attack last week when she blasted as "demagoguery" the administration's tactics during the pay gap debate. "The level of hyperbole — actually, of demagoguery — that Democrats have engaged in here is revolting," she wrote.
CBS White House Correspondent Major Garrett then weighed in this week in his National Journal column. He revealed that the White House has a name for it's deceptive tactics: "Stray voltage."
Read more by Paul Bedard at WashingtonExaminer.com
Tax Freedom Day® is the day when the nation as a whole has earned enough money to pay off its total tax bill for the year. Tax Freedom Day provides Americans with an easy way to gauge the overall tax take-a task that can otherwise be daunting due to the multiplicity of taxes at various levels of government and "hidden" taxes and fees that are often buried in the cost of living. Tax Freedom Day computed by dividing total tax collections by the nation's income, as reported by the Bureau of Economic Analysis. Every dollar that is officially called income by the government is counted, and every payment that is officially considered a tax is counted. The resulting percentage is then converted into days of a 365-day calendar year.
Tax Freedom Day 2014 is April 21st, three days later than last year. In 2014, Americans will pay $3.0 trillion in federal taxes and $1.5 trillion in state taxes, for a total tax bill of $4.5 trillion, or 30.2 percent of income. To read the full report, click here.x
KERRI KALEY was a sales representative for a subsidiary of Johnson & Johnson. She and some of her colleagues sometimes received excess or outdated medical devices from their clients, which they then sold, splitting the proceeds among themselves. The government believed this amounted to theft, and in 2007 Ms Kaley, her husband and Jennifer Gruenstrass were indicted on charges of stealing medical equipment. They contended that their conduct was not criminal, because the material in question was unwanted. Still, they prepared for a long fight; to pay for their legal defence the Kaleys borrowed $500,000. That defence worked well for Ms Gruenstrass: a jury voted to acquit her on all charges in less than three hours after the prosecution could find not a single witness who claimed ownership of the material in question. Things went less smoothly for the Kaleys. After they were charged, prosecutors obtained an order freezing more than $2m of their assets, including the $500,000 they borrowed for their legal defence, claiming those assets constituted "proceeds" of the alleged crimes.
This is a procedure known as "civil-asset forfeiture". Unlike criminal forfeiture, in which prosecutors seize the proceeds of criminal activity as punishment for a crime, civil-asset forfeiture does not require a conviction or even a criminal charge:
Read more by J. F. at Economist.com
NY Times reports on Paul Revere, April 18, 1773
From rightwingnews.com

Confusing Individual Responsibility With Statist Tyranny
In this Holy Week of Easter, one of the socialist communiqués destined for my "Know Thy Enemy" email folder was a promotion for a new "award-winning" film, "Jesus was a Commie." The film was described as "an avant-garde conversation about critical social issues," and it supports the errant pop-thesis that Jesus advocated socialism.
As absurd as that title is, liberal atheists and too many well-meaning but chronically nescient Christians regularly assert that the communist doctrines of Karl Marx equate with the teachings of Jesus Christ — that the central message of Christianity supports socialism.
Read more By Mark Alexander at patriotpost.us from Apr. 5, 2012.
TOPIC: Law, Order. Personal Responsibility.
AT: The Anchorage/Hilton (soon to be Holiday Inn) 4700 N. Port Washington Rd., Glendale
TIME: 11:30 A.M. Social/Sign In | 12:00 P.M. Luncheon
More details at http://www.srwcmilwaukee.com/